ANNOUNCEMENT
The PT & Privacy Bookstores located on
TheTaxHavenReport.com and TheRealGrandpa.com
has been closed down for good!
But Why??
Because we have been busy moving the PT & Privacy Bookstore into a new and better user-friendly website.
With a new and much "easier to navigate" member area and most important, a new domain name.
INTRODUCING…
Take Charge of Your Life!
Learn How To Secure
Your Freedom, Privacy & Wealth!
What's new in the new Member area:
First off, we needed to do some housekeeping!
We didn't move the member list as we needed to clean out old and abundant member accounts and email addresses.
If you want to be able to download the latest updates and free reports you'll need to register a new account.
After you have registered for a new account, you can log in to your member account and "NEW" download previously purchased digital files, free PT reports, and the future updates when they will be uploaded. All reports are currently the latest version. (everything you need to know is explained inside the new member area).
Please bear with us as moving a Mountain isn't easy! 
The old member area will still be up and running for some time. (As of February 2014 the old member area has been closed) You can still log in and read Grandpa's Gems and Grandpa Letters along with other interesting PT material.
We have moved the bookstore and build a whole new member area but still, there is work to do. We expect the move will be over in about 2-3 weeks, then the old member area will be closed down. After about two weeks you'll be able to access everything in the new member area.
What's new on the blog:
As you might have noticed, we added a few new blog categories.
If you are an authority in your market and would like to become a featured guest blogger on Grandpa's site, you will be exposed to thousands of Grandpa's loyal readers every time your new blog with us is published.
We would be pleased to re-publish your work if you have the interesting knowledge to share in one or more of the new blog categories.
What's else is new
Recently updated and expanded reports:
PT RESOURCE LIST (over 120 new pages added)
PORTABLE TRADES AND OFFSHORE OCCUPATIONS – PTOO 20-20
Chapter #34 added. "Eleven New Ideas to Make Serious Money Online"
We are now updating these reports:
THE AMERICAN EXPATRIATION CITIZENSHIP & RENUNCIATION GUIDE
Many new free and bonus reports are also in the work, they'll be added to the download center as they get ready.
BEWARE OF SCAMMERS!
ByeByeBigBrother.com, ByeByeBigBrother.net, ByeByeBigBrother.org or any other BBBB domain has nothing to do with The Real Grandpa, W. G. Hill or the PT & Privacy Bookstore anymore.
As of December 2013, everything has or (will be) moved to Grandpa's new sites FREEDOMPRIVACYWEALTH.COM & THEREALGRANDPA.COM.
Grandpa's or W.G. Hill stuff listed on any other websites WHO DO NOT LINK BACK to us has nothing to do with the new PT & Privacy Bookstore.
Register your new member account now.
CHECK OUT THE WHOLE NEW MEMBER AREA!
 | REGISTER YOUR NEW MEMBER ACCOUNT TODAY! |
Take Charge of Your Life!
Learn How To Secure Your Freedom, Privacy & Wealth!
BOOKMARK the PT & Privacy Bookstore
For Beautiful Women, More Money And Other Good Things In Life,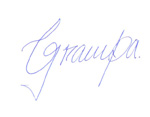 We'd love you to write for us… Click here to learn more.
Post your comments, thoughts, related personal experiences, corrections or questions below.
Related Hand-picked PTsecrets…