Money Back Guarantee & Refund Policy
FAQ: Miscellaneous
If you ever contact us for support, it is your responsibility to provide us with an email address that you regularly monitor.
We always answer all e-mails promptly. But sometimes our answers are blocked.
To get prompt service and avoid misunderstandings, Please be sure our domain is white-listed with your email service provider so we can communicate with you.
In other words, put this addresses in your contact list
For more detailed information on email whitelisting, please consult our whitelisting how to page
---
This was grandpa's recent personal response to someone after a few free consultations.
Grandpa says, basically, "I can't give you the whole shebang for free, but if you can afford it, my full two year consulting service might be worth considering."
Answer:
GRANDPA'S LETTER TO A POTENTIAL CONSULTING CLIENT
The client said I have some very serious tax, divorce & other problems.
Tell me if it is worth paying you '¬15,000; Will your assistance and advice be worth more than that to me?
Grandpa's Answer: I am not sure if I can help you, but if you will tell me your problems in detail, assuming you are a book buyer who has read my stuff, I will give you my honest opinion….. No charge! And maybe a little free advice too. If you feel your questions are too sensitive for Gmail, I suggest you get yourself a free address at <hushmail.com> . Make up a suitable pen-name so I can start a file and keep track of what we discuss. I will then give you my hushmail address.
I would not trust my life to this hush mail service, but it is a bit more confidential than ordinary E-Mail. I also have another service in Iceland that I might recommend to clients with whom I have an ongoing relationship. I just wrote a prospective client today.
Here is what I wrote
…. Am not sure it this answer is relevant to your situation. Obviously, from my books you can judge if my experiences will be helpful in resolving your own present problems.
I will have room for only 2 more people this year as a full service consulting clients.¨The openings exist only because the previous clients have graduated. They now know almost as much as their former Guru (me). It would be best to make arrangements promptly as I expect the two openings will be filled soon.
Also, before I accept a new client, they must have read and understood Bye Bye Big Brother and let me know how they think I can help them.
Here we go: Before I "invented" the PT concept to deal with my own problems, I (Grandpa) went thru several messy domestic relations cases (I.E. divorces or equivalent) . They involved beloved kid(s), plus serious amounts of property, money. Tax stuff was also involved. Thus I am in a unique position to give you guidance you probably will need to steer you out of stormy waters.
Before I invented P.T. or becoming a Perpetual Traveller (on paper) one ex got $3000 a month awarded to her for Alimony and child support. That was 35 years ago when that was serious money. Add a zero or two for today's equivalent.
You'll see how PT Tactics got me off the hook. Bottom line? I was only got stuck for attorney's fees. Even they cud and should have been avoided by my moving assets abroad sooner. After using my new tactics, I never paid any of the ex-wives a dime, tho I did voluntarily pay child support . It was what I (not any Judge!) felt was needed. In the end I settled with my ex-wives for near zero. And with the tax collectors too for near zero.
Eventually I got to see my kids during their summer & winter vacations . In 2 cases, my kids as teen-agers actually moved in with me (in a foreign country). Not only that, I am now on good terms with all the ex-wives (most of whom found another sucker to marry & support them!)
While I can"t guaranty you the same superb results, and while ex-wives may not be your problem, I can & will show you how to keep your ass and your assets intact. The fact is that …
Once your whereabouts & assets are abroad & unknown to your adversaries, they will need to either settle on your terms, or forget about you. So when you are a PT with a few Flags it is a matter of patience & negotiation.
Settling everything on a favorable basis & starting fresh will probably involve a lot of Skype conversations (with me) & possibly some personal encounters… Once my fee is paid, you can talk with me any time as much as you want "within reason, of course.¨¨Just as a specialist MD can't normally afford to treat a major problem for free, I must tell you that my standard personal consulting deal for 2 years (extended at no extra charge if & when needed) is 15,000'¬.
It has been the same fee for over 10 years. I would like to service my people for free, but I have discovered that free advice is thought to be worth what is paid for it.
So I offer what I think is a bargain rate. It's about 5% of what a lawyer with similar qualifications to mine would charge.¨¨I am open to trades, but it does not appear you have much to trade at the moment. Of course, some of the business ideas and contact I give my clients could — after a few deals by you, more than pay you back my '¬15k fee.
I have the feeling that one way or another, you will either make or save a lot more than my fee. You shouldn't in future, need to pay anything to lawyers, accountants, etc. The vast majority of my consulting clients, one way or another, with my help, are able to either make more, or save more than my fee. Plus you may even get some very valuable introductions to people who can assist you in various ways…
Another bonus is immediate "membership" in my "PT Refuge" discussion group on the Net. There you can ask any questions about life & your problems as a PT. You will get many viewpoints, a lot of BS, and hopefully contacts and stuff you can use! Still another advantage is that I can and will save you from getting swindled by all the crooks, con-men and useless Gurus and products on the NET.¨¨You will get unlimited contact with me,+ all my books and writings relevant to your divorce or future biz deals at no extra charge.
I am pretty sure, that like all my clients and ex-clients you will be well pleased.¨ After my fee is paid, I don't charge any extras or try to sell you anything else. Obviously, if you want me to fly to some place that I wud not normally go–you would have to cover my expenses.
If you are diffident, we can have a '¬1000 preliminary personal conference. This fee can be deducted from the '¬15K if you decide to go ahead later. Sorry for the sales pitch. Obviously I can't get involved in fully resolving every reader's serious problems without compensation for my time. You can doubtless muddle though any situation & "do it yourself."
But IMO, having a mentor who has been thru a similar wringer several times, and who eventually figured out how to extricate himself (or clients) from similar problems cud be valuable. By way of credentials, I am a graduate of Wharton Biz School, admitted to the Bar in several USA states after attending Harvard Law and other law schools in the USA, France & Italy. I have lived & invested abroad in 35 countries for over 35 years.
Despite having studied law, in general I dislike lawyers and accountants . I do not recommend tying yourself to them. Their goal is to keep you as a paying client, not to set you free.
I feel that most people should avoid lawyers and accountants in most situations. Corporations, foundations, structures, and trusts they foist on you IMO are only useful when you have a visible income or going business that generates personal liability. That's it for now. Happy to set up an appointment with you at a time and place of mutual convenience.
Grandpa
0 Comments -
---
OUR 1ST BIT OF ADVICE TO SEEKERS OF RELIABLE INFORMATION:

CONSIDER THE SOURCE!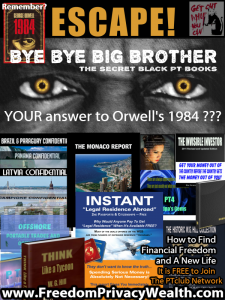 Does the source where you seek good advice have real experience and knowledge, or is he/she just another fraud or copycat stealing the ideas of others? Or worse yet, just making stuff up as they go along?
Doubtless, this slim volume will be imitated by the usual crowd of plagiarists. As they have never walked the walk, their advice will be mostly worthless. Unlike our imitators, your author Grandpa has been writing similar books and advising hundreds of clients for the last 5 decades. He has personally been through the wringer a few times & has emerged clean and dry and alive.
Fifty years of helping consulting clients successfully work through their problems have taught us a few things. We will be passing on this information to you here… Every paid-up reader who bought this & who needs additional personal help can get a short, personal E-mail consultation from Grandpa. Just send Grandpa an e-mail with your questions.
Fugitives have special problems. Now it is time to realize that in these times of universal surveillance, arbitrary arrests, kidnaps, special renditions, torture, prosecutions and even killings of citizens without trial, the rest of us share the same problems as fugitives. We must all learn to shield ourselves from Big Brother governments . . .
Brief Bio- He is a product of the world's leading business and law schools. But Grandpa doesn't care much for lawyers and accountants with or without fancy degrees.  He feels that (aside from highly visible active business owners) his clients will do far better without them. Grandpa has been a PT for over forty years having retired young after making very serious fortunes in seven totally unrelated businesses. His books and personal services have been used by a goodly number of the world's celebrities and  High Net Worth Individuals.
Grandpa accepts a maximum of 5 personal consulting clients per year. His current fee for two years of unlimited consulting is €15,000. A sample e-mail consultation is free for all  BBBB book-buyers. A sample personal consultation otherwise is €1000 & deductible from the two-year fee. Clients can visit or contact Grandpa at any (reasonable) time;  get to know him personally and tap into his expertise and contacts. 
Normally Grandpa can and will resolve all problems relating to residence, citizenship, litigation, domestic relations, and/or the Six Flags. Most importantly, Grandpa will introduce you to reliable sources & keep you out of trouble, far from parasites and fraudsters.
Instant access to chock-full
actionable advice information you can
use to profit instantly…
"Get this valuable information instantly-

For Beautiful Women, More Money And Other Good Things In Life,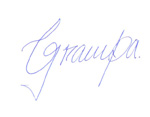 .