Final Days of the PTsecrets SALE!
While we have been building the new PT & Privacy Secrets Web (PTsecrets WEB) from the ground up, you might have noticed the sale on Grandpa's books and reports?
The final days of the first and only sale on Grandpa's books will soon be over and the reports will not be put on sale ever again.
If you want to take advantage of this bargain deal, it's NOW or NEVER!
For Beautiful Women, More Money And Other Good Things In Life,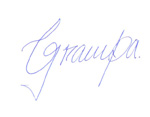 We'd love you to write for us… Click here to learn more.
Post your comments, thoughts, related personal experiences, corrections or questions below.