FREE $750 1st edition 3 Volume Book Set
For the remainder of this year only (2014), anyone who signs up for a lengthy Euro 1000 personal or Skype problem solving conference with Grandpa, will receive an original, signed by the author, special collector's numbered copy of Grandpa's celebrated, prize-winning 3 volume, leather-bound 1st Edition of Bye Bye Big Brother –the $750 value book read by most millionaires and Billionaires.
It was named "most inspirational book(s) of the 20th Century."
Each book set will come in person or by courier with an individually composed personal message of encouragement (an original dedication to the client).
This handwritten message will appear in YOUR copy of BYE BYE BIG BROTHER.
This will make it a real conversation piece and a place of pride in your personal library.
In future it will probably be a very valuable collectors item.*

For Beautiful Women, More Money And Other Good Things In Life,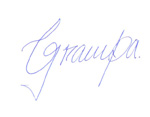 We'd love you to write for us… Click here to learn more.
Post your comments, thoughts, related personal experiences, corrections or questions below.