Description
From: Grandpa
Dear Privacy-Savvy Friend,
If you are a high achiever, then you are a red-hot target of Big Brother.
To protect yourself, you must:
Obtain a second passport or even a second identity so that you are protected when times get rough. (Special Report #1 will show you how to do it legally!)
Own your assets, but not be the owner on paper (in the eyes of Big Brother). " Special Report #2 will show you how to do it.
Make transactions in silence – again, low-profile is the key in banking. Unless they know how big you are, they won't bother going after you. (I'll show you the techniques the super-rich use just for this purpose).
And that's an absolute must if you want to achieve total freedom from any government and from any parasite that's trying to live off your back.
Just Imagine the Feds bashing down your door early in the morning. Ten guys with guns pointed at you, arrest you in front of your shocked-and-embarrassed neighbors – seizing your assets and taking you down – for no reason. They can do that, even if they just "suspect" you under the old RICO act. Now, after 9/11 they can do much more.
I am not here to scare you, but to help you make a well-informed decision.
There is a reason why the super-rich uses these techniques. It is, once you are big, you become a prey of the Big Brother. It's the time to protect your assets before it's too late.
When times get rough, there is very little you can do. That's why you should prepare now.

And with your permission, I'll help you with some years-proven tips.
In the offshore and privacy-protection world, they know me as Grandpa. I picked that pseudonym as I am probably the oldest PT (perpetual traveler; a person that doesn't belong to any government) out there. For 46 years I have been studying and fighting for low taxes, privacy, and freedom. The information I've discovered along the way is so white-hot important that I must tell you about it.
To show you these powerful techniques I've prepared these three special reports. If you Claim Your FREE Reports now, you can get them for FREE.
These Special Reports Will Show You How To Protect Your Assets, Your Privacy, And Your Freedom —As Part Of This Strange Marketing Test, It's FREE.
For answers to these and other important questions, go ahead and…
Special Report #1

Get the Second Passport PTsecrets Big Brother Doesn't Want You To Know About!
Special Report #2

Get the Asset Protection PTsecrets Big Brother Doesn't Want You To Know About!
Special Report #3

Get the Offshore Banking PTsecrets Big Brother Doesn't Want You To Know About!
We respect YOUR email privacy and hate spam with a passion
For A Life Free Of Big Brother,
P.S. These three reports together are worth over 350€'¬.

If you Claim Your FREE Reports now, you will get them for free.  Thank you.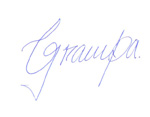 .