The act of jettisoning your U.S. citizenship is formally called renunciation.
Renouncing your citizenship is one legal way to free yourself from the global U.S. tax net.
If you think you know other ways to beat the system rather than legally opt out of it, I strongly recommend you reconsider and explore your options with an expert.
Google "UBS tax scandal" if you'd like an example of what can happen to those who get bad advice—even from Swiss Bankers.
Want to save money?
Narrow the focus…
This report gives you immediately useful, essential information, not available elsewhere.

With over 50 years in the biz, no one questions our "Grandpa's" superior knowledge & expertise.
"Grandpa" is arguably The World's Leading, #1 Expert on:
Residency
2nd Passports
Renunciation and acquiring new Citizenship
We explore how you, dear reader, 
can find treasures and avoid trash.
There are always opportunities and good deals.
They are just usually not what you see advertised.
GET INSTANT ACCESS
OUR 1ST BIT OF ADVICE TO SEEKERS OF RELIABLE INFORMATION:
CONSIDER THE SOURCE!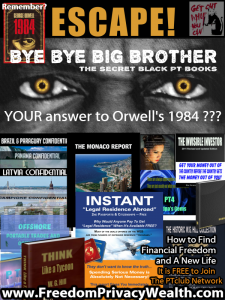 Does the source where you seek good advice have real experience and knowledge, or is he/she just another fraud or copycat stealing the ideas of others? Or worse yet, just making stuff up as they go along?
Doubtless, his slim volume will be imitated by the usual crowd of plagiarists. As they have never walked the walk, their advice will be mostly worthless. Unlike our imitators, your author Grandpa has been writing similar books and advising hundreds of clients for the last 5 decades. He has personally been through the wringer a few times & has emerged clean and dry and alive.
Fifty years of helping consulting clients successfully work through their problems have taught us a few things. We will be passing on this information to you here… Every paid-up reader who bought this & who needs additional personal help can get a short, personal E-mail consultation from Grandpa.
Fugitives have special problems. Now it is time to realize that in these times of universal surveillance, arbitrary arrests, kidnaps, special renditions, torture, prosecutions and even killings of citizens without trial, the rest of us share the same problems as fugitives. We must all learn to shield ourselves from Big Brother governments . . .
 STOP FOR A MOMENT AND THINK:
YOU'RE NOT GETTING A "BOOK".. YOU'RE GETTING OVER 50 YEARS OF GRANDPA'S EXPERIENCE… AND HUNDREDS OF YEARS OF OTHER EXPATS' TRIAL & ERROR… CRAMMED INSIDE EASY READING PAGES CHOCK-FULL OR ACTIONABLE ADVICE.
GET INSTANT ACCESS
For Beautiful Women More Money And
Other Good Things In Life,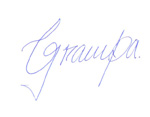 .