We'd love you to write for us…
Featured Guest Bloggers & Contributors
Would you like to have your articles/blogs prominently posted on W. G. Hill & "Grandpa's" popular website?
W. G. Hills and Grandpa's books and reports have been published & sold Internationally for over 30 years worldwide.
You probably already know the seminal best selling works by W. G. Hill, Harry Schultz, and Grandpa.
These include
"P.T. "Perpetual Traveller",
PORTABLE TRADES AND OCCUPATIONS,
THE CAMPIONE AND MONACO REPORTS,
BYE BYE BIG BROTHER"
Grandpa has authored many other completely original books related to starting a new life, offshore finance, and privacy matters.
If you are an authority in your market and would like to become a featured guest blogger on Grandpa's site you will be exposed to thousands of Grandpa's loyal readers every time your new blog with us is published.
We would be pleased to re-publish your work if you have interesting knowledge to share in one or more of the following fields:
PT destinations (interesting places to live, retire or visit as a PT)
Investments, Real Estate; etc.
Money, Metals, Markets, Taxation, Currency Controls, etc.
Technology, computers, mobile phones and most of all computer security tips and how to info etc.
Health, all PTs try to live a healthy lifestyle.
With our deal, we publish your stuff for free, we-ll also blast it all over our social network for even greater distribution and you can have a link to your self in the author's bio. You can also post a full-blown post about yourself and post it to the Contributor blog.
If you're concerned about your privacy and still want to publish on Grandpa site, you can do so too under a pen-name.
Any Posts submitted to us should be "ready to print" should be —edited BY YOU for spelling, content, and grammar.
Do not hesitate to contact us if you have any questions, please use the Contact Us form to contact us.
Tell us a little about yourself, in your brief bio i.e. the field you're an expert in.
Then link our readers to your own site/blog, Submit a sample article below. if we accept it you will get published at once -for free.
At this moment we can only accept content in English.
For Beautiful Women, More Money And Other Good Things In Life,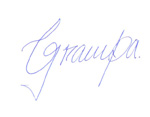 We'd love you to write for us… Click here to learn more.
Post your comments, thoughts, related personal experiences, corrections or questions below.